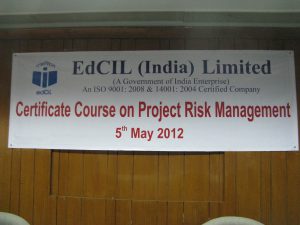 Effective Risk Management is crucial for successful delivery of projects on time and within cost. In fact 50% of project management is understanding and managing risks on a continuous basis. Managing risks effectively is a crucial aspect in managing projects.
A risk is any uncertain event or condition that will have a negative impact on a project objective if it occurs.
CEPM provides top-rated training on Advanced Risk Management via video based Hybrid online training with faculty interaction, 2 day classroom training as well as through it's training website www.pmguruonline.com.
CEPM also provides Risk Management courses to earn PDUs for PMP recertification.
Advanced Risk Management – Topics Covered: